Hello! Thank you for your interest in Lavender Fest!
Here is some information regarding the Festival here at Purple Haze Lavender Farm:
We will be charging a $5 admission fee per person over the age of 10 years old per day of the festival.
We kindly ask that you make an optional $3 parking fee contribution to help us maintain the grounds.
Pets are allowed on the grounds but please make sure your pet is leashed at all times. Please remember to pick up after your pet.
Vendor List:
Emma Face Painting
Kawtee Wolf Paintings

JEANNE

'S DESIGNS/COTTAGE IN THE WOODS
Clove & Mint
Band Line Up:
July 21, 2023 – 3pm to 5pm – The OG Band
July 22, 2023 – 10am to 12pm – The OG Band 
July 22, 2023 – 1pm to 4pm – Dysfunction Junction 
July 23, 2023 – 10am to 11am –  Cello Duo (Ahmann/Moore)
July 23, 2023 – 12pm to 2pm – Farmstrong (5 Piece band)
July 23, 2023 – 2:30pm to 4:30pm – Jean Lenke (5 Piece band)
We look forward to seeing you for Lavender Festival! Please don't hesitate to reach out with any questions or concerns.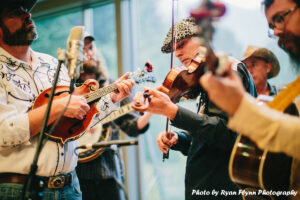 Dysfunction Junction                                            Farmstrong                                          The OG Band                                                         Jean Lenke