Purple Haze Lavender has a great reputation for growing lavender, agritourism and Garden Design. Owner Mike Reichner has spoken at numerous state garden clubs, nurseries, and conferences and brings the passion of his love of the farm and of lavender into his presentations along with a little humor!
Subjects for Purple Haze Lavender Speaking Engagements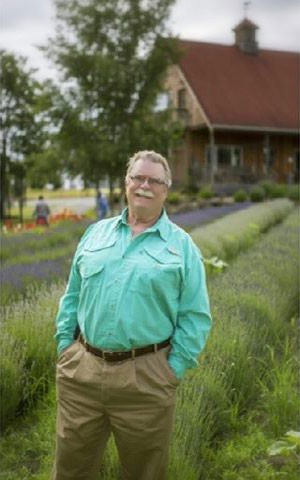 Growing Lavender – Variety of selection and cultivation technique.
Using Lavender in landscaping, crafts, cosmetic aromatherapy and culinary uses.
Herb Garden Design
Agritourism – Bring folks to the farm.
Where We Have Given Speaking Engagements
Herb Growers and Marketing Network Regional Conference
Seattle Flower and Garden Show
Nashville Lawn and Garden Show
Master Gardeners National Conference, PA
Saskatchewan Herb and Spice Association Conference
Herb Fest, Louisville, Kentucky
Herb Fest, New Harmoney, Indiana
British Columbia Neutraceutical Conference
North American Lavender Conference
National Association of Garden Clubs, Washington State Conference
Sequim Celebrate Lavender Festival
Herb Society of America, National Conference
Point Defiance Flower and Garden Show, WA
If you would like to contact Mike Reichner regarding a speaking engagement you may do so by e-mailing him at: info@purplehazelavender.com