As we continue on with Mike's suggestions on what to do while visiting Purple Haze we now come to a very important part of visiting anywhere-FOOD!  Hopefully these suggestions will make your visit to Sequim a "yummy" one as Mike lets you know Where to "eat" while visiting Purple Haze!
9.  Let's EAT!
I'm proud to say our little town has come into it's own with quality
eating establishments. It's like we've grown up, foodwise. There's
really no room here to list them all, but why would I?…some things
just have to be left to be discovered. On just about any late
afternoon or early evening you might find my bride and I at the
following gastric delights.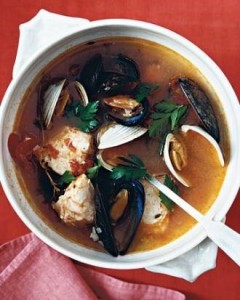 Blondies Plate ranks right up there in our top three dinner venues.
Did you notice I mentioned it first? Yup! Fresh seafood and yummy
northwest cuisine is what it's all about at Blondies. An intimate cozy
bar serves up Blondies famous Moscow Mules in a chilled copper cup. "
Would you like a half dozen oysters on the half shell with that sir?"
Call ahead to have her save you a spot. 360-683-2233.
Not to be denied, another of our favorite dinner spots is at The
Dockside Grill at John Wayne Marina, just down the road from Purple Haze
Farm. When's the last time you had a steaming bowl of seafood
bouillabaisse placed in front of you?  You can enjoy a portion of this gourmet soup while gazing out over the marina and beautiful tranquil Sequim Bay. It just doesn't get  much better than this! Once again, call ahead as this is a really popular spot. 360 683 7510 .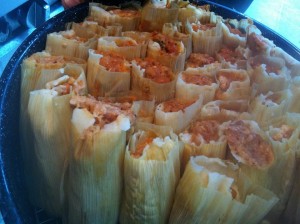 Sequim brims over with delicious lunch spots. I rotate through three
of them regularly. Jose's Famous Salsa and Tamales ranks right up
there for the finest in Mexican cuisine. To give you an idea, when we
go to our home in Mexico, we take Jose's Salsa with us. Try the carne
asada taco or my bride's favorite, the vegetarian taco.We buy his
tamales by the dozen for super bowl parties. His place literally
buzzes with the sound, smells and flavor of Mexico. And yes, there
really is a Jose! 360-681-8598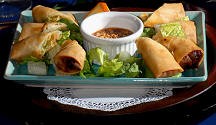 Thai food anyone? Right behind Purple Haze's downtown store is a little restaurant called Galare Thai. Just an unassuming little building tucked away on a back street, Galare Thai rivals any Thai food I've ever eaten anywhere. Anywhere! It's a regular stopping off
spot for my honey and I a couple times a week for our favorite, Tom
kha gai, a spicy coconut milk and chicken soup that makes ones eyes
water. Of course, we like it with 4 stars so it's our fault. Another
fave for a "large" lunch is Asian Swimmer, a delectable duck dish that
will rock you world. I can go on and on but won't. 360-683-8069

The Oak Table is all class! Our staff meets there for business lunches and usually
comes away groaning…with delight! Soups and sandwiches to die for
and the portions are, like the owner, Billy, huge! There's a reason
there is a line out the door. You'll never go wrong at the Oak Table.
360 683 2179  The Oak Table also gets our nod
for the finest, biggest and best breakfast on all of the Olympic
Peninsula. Try the Famous Apple Pancake; four inches tall and a
serving platter wide, you'll be taking some of this baby home in a
box. Just Fabulous!!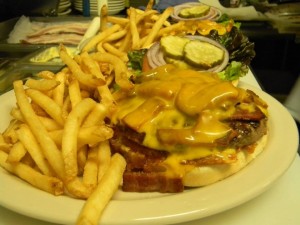 And if you want to hear the real "hum and thrum" of Sequim, stop by  the Sunshine Cafe for a grownup dose of super breakfast items and local gossip. Located right downtown, The Sunshine has been a fixture in Sequim since time began. Throw caution to the wind and try their notorious Pig Out; you'll be glad you did!