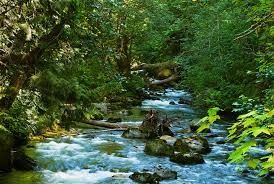 7. Shhhhhhh!!! Don't tell anyone about this one! Just up from Sequim
in the foothills is a magical place. We call it "two forks" but I
think it's proper name is Dungeness Forks campground. It's where the
Dungeness river and the Greywolf river come together. It's a U.S.
Forest Service campground that is opened seasonally for camping but
during the winter is still available to stroll through as a day use
facility. The roar of these two fascinating rivers is so great most of
the time, one can't hear himself think but who cares? We rummage
around up there frequently scrounging for the abundant edible
mushrooms that inhabit the area. Maps and directions to this area are
available just east of Sequim at the U.S. Forest Service Headquarters
in the little logging town of Quilcene. Now you have to promise to
keep this one under your hat.
8. Oysters anyone?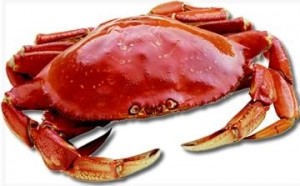 I like oysters..and crab…and clams. That's one of the main reason I planted myself here. Shellfish I am.
Just about anytime of the year, one of these delicacies are available
here in the Sequim area. Just a short hop from Purple Haze Farm is
some of the best clam and oyster beds on the planet. Sequim and
Dungeness Bay are famous for these delicious shellfish.
Did someone say "Dungeness Crab" ?? A short stone's throw from Sequim
is Dungeness Bay, home of these tasty critters and available almost
year round. You can wade for them, or put out pots or rings. Be sure
and consult the rules and regulations in regards to the harvest of all
shellfish species.  You might even want to take in The Crab Festival that happens every year in October-the dates this year are Oct. 9-11, 2015!  The Purple Haze Farmhouse would be the perfect cozy place to stay while taking in the Festival!