We love this article on Sequim and why it is the perfect place to grow lavender!  There are many places around the United States that grow lavender now, but we of course we think that none compare to our little town of Sequim!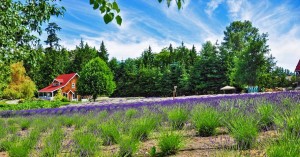 As we enter our 19th year of growing lavender at Purple Haze it is nice to be recognized for the efforts that we have put into the lavender industry here in Sequim.  It was not without risk that those of us that started the lavender movement here took when we agreed to start the Lavender Festival,  by opening our farms to the public, booking food vendors, live music and hiring extra staff to make sure that weekend would be an "scentsational" event for the thousands of visitors that came from all over the world to visit our farms.  We never imagined at that time what an amazing event it would grow into!  Now in our 19th year Purple Haze will celebrate the Lavender Festival with "Purple Haze Daze" we hope you will join us for the best 3 day lavender party around!  Check out our great line up of musicians, food from one of the best loved restaurants in town and an eclectic selection of artisan vendors and of course lots and lots of beautiful fields of lavender!  Purchase your tickets early and receive a $5.00 off coupon!  Date are July 17th, 18th, & 19th!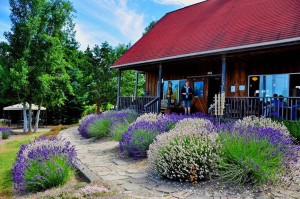 It is always fun to be out and about and talking with folks about Sequim and they say "Oh that is where you grow all that lavender!"  Yes it is and we love sharing it with the world!  Hope you enjoy this article on Sequim and why it's such a special place to grow lavender-truly a lavender destination all summer long!