We recently came across this interesting article on Lavender Oil and some studies that have been done on the effectiveness of using it for anxiety relief and sleep support.  Lavender has always been reported to be the "calming" herb, but scientific research seems to have proven it as well.  One unique aspect of these studies is that they were performed using the Lavender Oil in capsule form.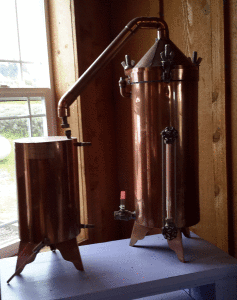 At Purple Haze we have been distilling lavender oil since 1996, when we purchased a 5 gallon copper still
from The Essential Oil Company in Portland, Oregon. I've shipped and
carried that little still all over the country for distillation
demonstrations and talks over the years and it's always been quite a
hit.
Around 2001 or so we upgraded to a 55 gallon, food grade stainless steel distiller. This still was also electric powered and was a nice tic up from our original equipment and made our job much easier during the harvesting and distilling season. We even started distilling for other folks and did quite a bit of "contract distilling" over the next few years.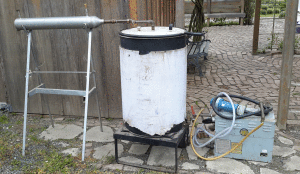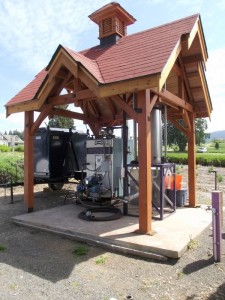 It was in 2007, that we had the opportunity to purchase our present distillation plant, a 1.2 million btu propane fired unit that has really served us well. The retort is on wheels so we can tow the unit out in the fields and fill it up, bring it back to the generator and distill on the spot. The retort holds approximately 750 pounds of flower material.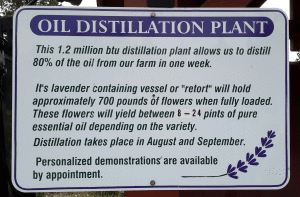 Distillation at the farm typically starts the week after our big Lavender Weekend here in Sequim, (www.purplehazedaze.com ), and continues until all the lavender has been harvested. We have done distillation demonstrations for groups over the years and welcome more. Be sure and
call ahead. 360 683 1714
Good Morning America's Weekend Window did a segment on Purple Haze a couple of years ago and caught a bit of the distilling action with our "distilling guru" Patrick.
You might enjoy watching that piece as well!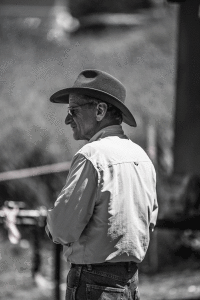 It seems as though every week some new article is published regarding
the benefits of lavender essential oil. All of the oil distilled here
at the farm is certified organic, we are proud to say. It is used in
our product line or sold as is to both the wholesale and retail
market.
We hope you enjoy the article and we think you will find it an informative read!