This week Mike gives us his second and third pick of "what to do while visiting Purple Haze".  The best part is that any of these locations can be visited almost anytime of the year and still be amazing!  So his advice "Don't just save these trips for the summer!"  And the Farmhouse at Purple Haze is the perfect "home base" for any of these day trips!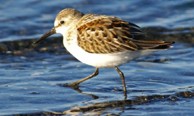 Mike's Second Pick-Dungeness National Wildlife Refuge
Just a few miles from Purple Haze Lavender Farm, Dungeness National
Wildlife Refuge stills calls to us when we want to get a pure taste of
why we live here. Home to the longest natural sand spit in the U.S.,
the Refuge is where thousands upon thousands of sea birds, mammals and
marine life live out their days. The hike out to the historic New
Dungeness Light Station, one of the oldest lighthouses in the
Northwest, will not soon be forgotten. There is an entrance fee but at
$3 per family, who cares?..bring a lunch and spend the day.
Mike's Third Pick-Nearby Washington State Parks 
How can an old ranger talk about the area without mentioning the
bounty of Washington State Parks in the area? He can't. Right here in
Sequim is where this old ranger finished off his career at Sequim Bay
State Park. Located right on beautiful Sequim Bay, this 92 acre gem
offers hiking trails, shell fishing opportunities in season, kayaking,
camping and much more. It takes about 10 minutes to get there from
Purple Haze Farm.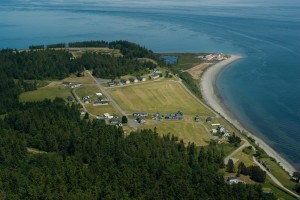 Two other Washington State Parks you don't want to miss are Fort Worden and Fort Flagler.
These 19th century forts were built to guard the entrance to Puget Sound and today after being restored and preserved offer the public a huge variety of outdoor recreational opportunities. They both sport historical museums and Fort Worden has an unbelievable Marine Science Center. Miles and miles of hiking and biking trails are available, as is sweeping panoramic views of Puget Sound and the Olympic Mountains. The both also offer camping and moorage sites. It takes about 30-40 minutes to get to either one of these gems from Sequim.