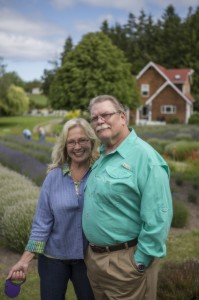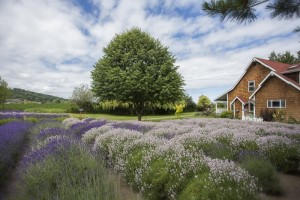 We thought it would be fun to share with you some of our favorite places and things to do while visiting us at Purple Haze in Sequim.  A personal recommendation is always best and having served for over 20 years as a Washington State Park Ranger, our owner, Mike Reichner, lives and breathes for the outdoors.  So we decided he was the perfect person for the task at hand!  Over the next few weeks Mike will be sharing with you some of his "must see" locations! This way whether you are just visiting the farm for the day or coming to stay with us at the Purple Haze Farmhouse you will have some fun ideas and places to visit as you discover our beautiful Olympic Peninsula.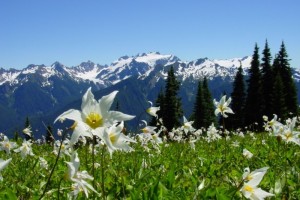 Mike's 1st pick-Olympic National Park.
The park is huge so don't plan on seeing/experiencing it all in one
day. The Olympic National Park Visitor Center is just down the road in
Port Angeles and is a great place to start. They have some video
programs, lots of exhibits and a "Discovery Room" for kids. They hours
are seasonal so be sure and call first. (360) 565 3130. 3002 Angeles
Road, Port Angeles.
The Visitor Center is a great stopping off spot if you are exploring
Hurricane Ridge as it's right on the way up, up, up to a fabulous
alpine setting at the top. Skiing, hiking and snowshoeing are offered
or you can just sip a steaming cup of hot chocolate and take in the
splendor from the lobby of the lodge. This is just flat out one of the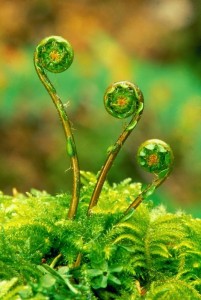 most beautiful views in the world. I'll never forget cross country
skiing with my kids up there out Obstruction Point. Ranger guided
snowshoe  walks are also available. 360 565 3130 . www.nps.gov/olym
If you're the type that isn't into "nosebleed" heights maybe Sol Duc
Hot Springs is more to your liking. To get there simply follow Highway
101 west of Port Angeles, past  gorgeous Lake Crescent for around 20
miles and look for the turnoff. The drive to the Hot Springs is an
event in itself as you enter the famous rainforest. There are multiple
hikes to choose from once you get to this destination but for you
slackers you can always just hang out in one of the several mineral
baths available. Always call ahead. 360 327 3583