Great postcard!!! Not a photo often taken at Purple Haze!
Check out this great postcard that Bills Plumbing sent out to all of their customers! For those of you who have joined us for Lavender Weekend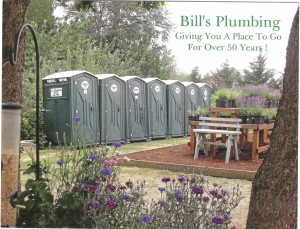 at Purple Haze you know exactly where this was taken!  And just how important it is to have them!
---